Hi Star,
Welcome to Pumpkin Season!
While I have not been going to cray on the pumpkin craze JUST yet (blondie in bangkok), I am dreaming up some awesome recipes and I can not wait to share them with you! Just take a look at what I came up with last year..
I may not be able to scout out pumpkin puree but I sure as heck will puree some pumpkin since that is easily found here in Bangkok, so ladies gear up those ovens! I love healthy pumpkin recipes!
Now on WEDNESDAY, Thanks to Jenn @ Peas and Crayons for hosting a lovely LINK UP! Head on over to her BLOG + visit some other fun blogs and get some TASTY/HEALTHY recipes. If my pumpkin recipes got you craving PUMPKIN flavor then you better head on over to the link party and jot down some more recipes because I know it will be a PUMPKIN feast over there!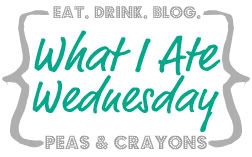 Breakfast is pretty much ALWAYS the same, sorry for that, but sticking to my fueling breakfast along with my AM routine is just how I like to start the day!
I went to the gym after my POWER breakfast + rocked this workout..
Want a breakdown of this workout with photos? Click here.
Mid workout, I received a shocking phone call..numero DOS..
The luxury of living in Bangkok is being able to hire a helper for about $10-$15.00 a day, so of course the hubs + I are taking total advantage of this service. Having someone to help out around the house for the cost of two Starbucks Coffee's is totally worth it and will give me more time to focus on my business + grow it the way I have always wanted to. For over a week I called different companies looking for the perfect lady to take hold of our home, keep us organized and watch the little babies. We hired a wonderful lady, kind, sweet and we were very grateful to have her in our home. The tasks at our home, from what I understand, are very minimal compared to what other families ask of from there help. Anyways, her second day on the job she let my Shih-Tzu take a numero dos in front of our neighbors doorstep. The problem was she was not watching our baby or else she would have been able to pull him out of his dumpage + she did not pick up the goods and our neighbors were furious, so back to the drawing board….
To calm my nerves down, I decided to bake..
[amd-zlrecipe-recipe:20]
After enjoying some cauliflower rolls for a snack the hubs and I decided to have a little fun and relax at the local pub for a nice lunch. I am loving the Garden Chicken Cashew Salad at Soi 8 Pub + Grill located on Soi 8 of course. I can not wait to recreate this salad at home, although enjoying a pub like atmosphere brings me back to my Irish roots. The salad contains mixed greens, purple onion, cashew nuts, green apple bites, grapes, pepper spiced chicken, cucumbers + cherry tomatoes all tossed in lemon juice.
We explored around the area, looked for a tie and watched Riddick at Terminal 21 (my favorite mall). Afterwards, I wanted to take the hubs to a restaurant I explored last week with some new gal pals..
I had such a great time last week enjoying Free Flowing Margaritas (yes, this fitness buff loves to have a good time) + tasty chicken skewers I just had to take the hubs!
We started off with fresh fruit blended margaritas, Pear + Banana flavored with sugar rims. I love the fact they actually blend the tequila with REAL fruit! We also taste tested Strawberry + Melon margs..
My #1 rule for drinking is to stick to a healthier meal choice, a protein, vegetable and low glycemic carb because I feel that is balances out. I ordered the Cowboy Skewers which was paired with a nice mango salsa dressed green salad. I ditched the sauce and ate the chicken on top of the salad for a well rounded meal. When I drink at home I follow my Skinny Gal's Guide for Partying!
So I wanna know..
What are your rules for drinking when out + about?
Are you PUMP-ed for PUMPKIN mania?
What are you going to be for HALLOWEEN?
LET'S CHAT SOME MORE ON FACEBOOK.
FOLLOW MY TWEETS @STARSYSTEMZ AND SAY "HI STAR!"
FOLLOW ME ON INSTAGRAM @STAR_SYSTEMZ!
P.s NEVER FORGET 9/11..