Hi Star
Welcome to another edition of WHAT I ATE WEDNESDAY where I showcase a day or in this case a variety of all of my eats during the week.
SIDE NOTE: Thanks to Jenn @ Peas and Crayons for hosting a lovely LINK UP! Head on over to her BLOG + visit some other fun blogs and get some TASTY/HEALTHY recipes. I get a lot of my ideas + inspiration for recipes from these link parties!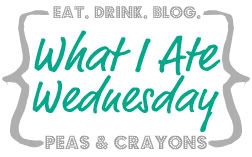 This past weekend was life changing for me + I took Monday off to reflect my new life as a Jewish Woman. I am so proud of myself, I learned how to read Hebrew, took 18 college like courses + implemented a Jewish life into my own life. I now keep Kosher as best I can (so long bacon) + have been enjoying implementing all kinds of new recipes + creating matzo balls from scratch! Of course with all my new recipes, I had to heat up the stovetop and make myself some CELEBRATORY pancakes 🙂
Now of course that I have the protein pancake down, I had to share with you all how to make them since it took me OVER a YEAR to get it right..
[amd-zlrecipe-recipe:17]
Lunch a Bunch..
Since I knew I would be eating a HEFTY meal at my Mikvah party that night I kept it ALKALINE + stuck to my Acai Bowl! If you follow me on Instagram (Star_Systemz) you may have seen a HOW TO video 🙂
Some tid bits from my Mikvah party…
As I begin to pack for my move to Thailand, I have been quite worried about where I will find certain necessities. My to die for Tarte Cosmetics is no where to be found in Asia, as well as my supplements that I so dearly LOVE and feel much better taking on the daily. Beyond not having those two necessities in my life, I will also be missing my family + friends, but that of course goes on another post…
I was so excited to get this product because in the past I had a Supplement Debate (read my debate HERE) and now that I have been taking the supplements seen in the photo below I have noticed a HUGE difference in my hair, skin, nails + all around health. As you see in the photo below, the pill containers are HUGE (thanks marketing tactics) which means they take up space in your LUGGAGE + purse which is COMPLETELY unnecessary. If you are like me, you need to make room for SHOES, MAKEUP + Hair products not BULKY large pill containers, which is why Roam's Wellness Pak is PERFECT for gals on the GO like myself!
To pickup your very OWN Roam Wellness Travel Pak head on over to Roamproducts.com or CLICK HERE to be directed to the website.
Roamin IN STYLE
Keeps Vitamins + Meds ORGANIZED
Easy to USE + Foldable Case (GREAT FOR PURSES)
Customizable Labels to keep things even MORE ORGANIZED + Roam Products has an ONLINE template to print labels (for those of us with unreadable handwriting) Check it out HERE.
Not only holds PILLS but PROTEIN POWDERS + Peanut Flour (YUM) + all other powders you may supplement with (HELLO MATCHA GREEN TEA POWDER)
BONUS: TSA/Airport Security Friendly (due to recent FAA "carry-on content" regulations!
The creator of the Wellness Travel Pak, Marnie Perri, is an inspiration + cancer SURVIVOR! Marnie has been involved in the fitness + wellness industry and after being diagnosed with cancer, she decided to become more knowledgable about disease and mental health so she went back to school and earned her Natural Health Practitioner degree. She developed the Travel PAK as a fashionable, reliable + easy way to stay ORGANIZED + be able to function carrying around all of her medications and supplements. What I personally LOVE about the wellness pak is the bags that hold the pills because they literally are so DURABLE that you can put your protein powders in them without having the powder fall out all over your bag. I have had many occasions where my Greens Powder has spilled all over my purse that having this Wellness PAK has saved me from that embarrassment ever happening AGAIN! Thank goodness for Roam WELLNESS Travel PAK!
Get Social…
The wonderful Marnie sent me an extra Roam Pack so of COURSE I had to host a giveaway to let one of my LUCKY readers win a Wellness Pak! I am also throwing my STAR in 10 CHALLENGE!!! To learn more about the STAR in 10 CHALLENGE click HERE <—-
SO I wanna know…
What is your favorite Protein Pancake recipe so far?
If you could eat a breakfast food for dinner, what would it be?
Have you ever traveled somewhere and forgot something and were unable to find it where you were?
TO LEARN MORE ABOUT STARSYSTEMZ ADD ME ON:
LET'S CHAT SOME MORE ON FACEBOOK.
FOLLOW MY TWEETS @STARSYSTEMZ AND SAY "HI STAR!"
FOLLOW ME ON INSTAGRAM @Star_Systemz!