Hi Star,
I was gone + now I am BACK IN BLACK as ACDC would say. Taking all that time off had me baking again which is something I have put off for quite some time. I used to bake quite frequently, but at one point I decided I needed to take some time off from eating the entire pan of healthy brownies + cookies..of course I share… SOMETIMES…
Enjoying a sweet treat, especially these healthy ZUCCHINI brownies has helped me cope with our big move. Not to say I am sitting here drowning in sweet treats but sometimes a teeny tiny brownie puts a smile on your face 🙂
As my hubby + I get ready for our BIG MOVE, we have been spending time exploring LA and visiting some restaurants, theme parks + fun hang out joints just ONE last time.  All the exploring has me testing out some new foods..well not so NEW but I went a bit more ADVENTUROUS with my FRO YO at Universal Studios this past weekend..
and tried some SPICY + I mean EYES watering SPICYYY olives..
 Universal Studios Hollywood is something I had never experienced, so we took a trip down the freeway to visit Mr Donkey + his Waffle Joint..
The Simpson's (by far my FAVORITE ride)
To be honest, I will not go back ANY time soon and not just because I am moving, but because there are like 4 rides in the entire park. I did enjoy the Studio Tour, but besides that I would rather SCREAM my head off at Six Flags or dance around Disney's Magic Castle.
Ok, now back to the goods..
SIDE NOTE: Thanks to Jenn @ Peas and Crayons for hosting a lovely LINK UP! Head on over to her BLOG + visit some other fun blogs and get some TASTY/HEALTHY recipes. I get a lot of my ideas + inspiration for recipes from these link parties!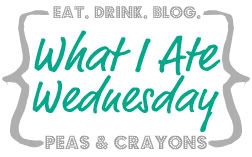 This weekend we visited the LA zoo..
My AM started off with my AM routine + a wake UP + SHINE breakfast (as usual…)
and before heading off to Universal I had myself some fresh off the GRILL, Chicken + Lime Burgers..(RECIPE FOUND HERE)
and of course I had to enjoy some more GREEN in my life..
The toasted coconut sprinkled on top is BY FAR what makes these little guys so TASTY! I recommend adding EXTRA coconut for a subtle but everlasting tropical explosion..
[amd-zlrecipe-recipe:16]
I cut these up super tiny so that I could enjoy a sweet treat after dinner or in the late afternoon. I prefer tiny sweet treats so that I get that sweet craving out of the way, enjoy its flavor and not feel a sense of guilt about it. This recipe uses protein powder but you can always sub that for Organic Unsweetened Coco Powder if you wish.
I have mixed thoughts on Protein Powders, I go back + forth and try to only have a scoop or two a week. My opinion on Supplements can be read here, I literally have a mixed opinion, I guess you can say I am not faithful to any ONE supplement or truly believe the CLAIM to FAME on powders, pills or any of it. I do enjoy being able to bake with chocolate protein powder though..this is where I am biased..Right now my beast is bodybuilding (read his diet plan here) so he is enjoying Healthy Fit 100% Egg White Protein Powder in Chocolate Flavor (delish). We picked this protein powder up after a long debate on Whey Protein + Vegan/Raw Protein Powders. I feel like Egg Whites kind of hit the in between mark in that realm. I imagine he rarely reads my blog so him finding out I stole 3 scoops is a BIG secret..SHHH..
but so worth possibly getting in trouble…
Ok..so you are thinking Zucchini? How can you RUIN such a classic treat? Well my STAR, I have something to tell you..you CAN NOT taste the zucchini AT ALL! Promise. Adding zucchini instead of another moisturizing ingredient saves you CALORIES + gives you adds a little GREEN to your diet.
Give it to me GREEN..
After enjoying large quantities of popcorn + that FRO-Yo pictured above, I decided to stick to something more on the healthy side for dinner. It's all about balance, right?
With the plethora of delicious restaurants at the Universal City Walk we had a hard time deciding where to eat! I knew that Karl Strauss Brewery would be a safe choice because the menu ranges from Pizza to Steak so with a picky hubby + a couple of children there would be something for everyone.
Mango Salsa on top of Lime Chicken on a bed of greens…don't let the mango fool you, it was SPICY, HOT + I was lovin every bite!
So I wanna Know..
Have you ever baked a sweet treat with veggies inside?

If you could spend a day at any theme park, what would it be?
What are your thoughts on Supplements? Which are your favorite?
TO LEARN MORE ABOUT STARSYSTEMZ ADD ME ON:
LET'S CHAT SOME MORE ON FACEBOOK.
FOLLOW MY TWEETS @STARSYSTEMZ AND SAY "HI STAR!"
FOLLOW ME ON INSTAGRAM @Star_Systemz!